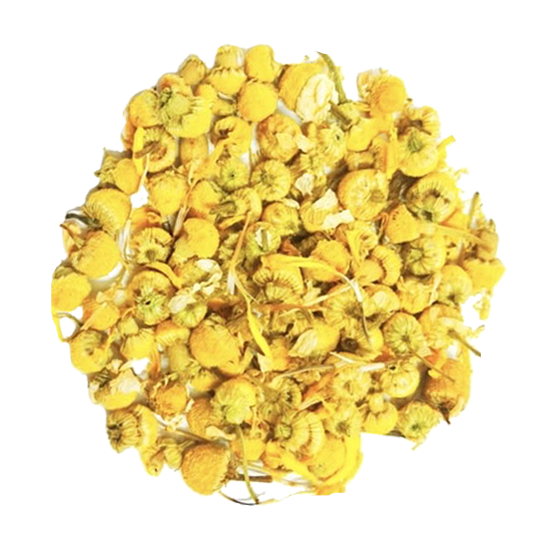 Green Tea-Blends
Chamomile Sensation
Special Price 245/ 50 gram
Consumed without milk, Honey or Sugar can be added as per your taste.
100% Natural Ingredients
No Artificial Flavors and Coloring
Membership Discount
A delicate brew of chamomile tea having anti-inflammatory, antispasmodic, and carminative properties, that assists in soothing the stomach line.
CHAMOMILE SENSATION is our blend of Chamomile, a herb that comes from the daisy-like flowers of the Asteraceae plant family. It is loaded with antioxidants that may play a role in lowering risk of several diseases, including heart disease and cancer. This infusion aids sleep and digestion too.
Green Tea, Chamomile, Marigold
For Loose Leaf

Water
Take 150 ML Water

Temperature
Boil the Water such that the Temperature is 80°C

Tea Leaves
Take 1 TSP or 2 GM of Tea Leaves

Time
Pour it into the Cup and Leave to Infuse for 3-4 Minutes

Serve
Filter Tea Leaves and Serve
For Tea Bag

Water
Take 150 ML Water

Temperature
Boil the Water such that the Temperature is 80°C

Teabag
Take 1 Teabag

Time
Pour Boiled Water into the Cup and Dip the Teabag to Infuse for 3-4 Minutes

Serve
Remove Teabag and Serve