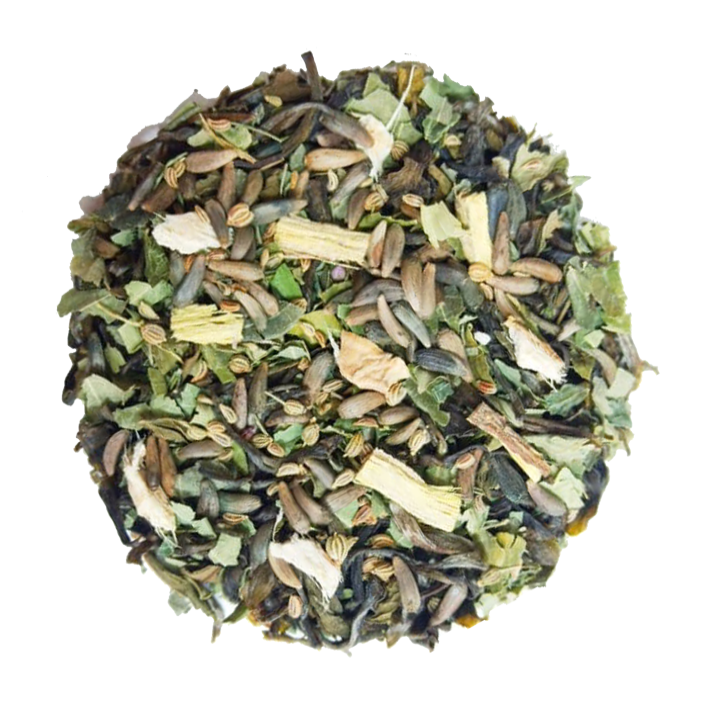 WELLNESS
Tummy Tucker
Special Price 255/ 50 gram
Consumed without milk, Honey or Sugar can be added as per your taste.
100% Natural Ingredients
No Artificial Flavors and Coloring
Membership Discount
Controlling weight is not just about fat reduction, it involves strengthening the gut to function optimally.
TUMMY TUCKER aid's in the weight management regime. This blend contains organic green tea which is known to improve metabolism while herbs like nettle leaves and milk thistle help the gut detoxify.
Green Tea, Milk Thistle, Moringa Leaves, Nettle Leaves, Liquorice, Ginger, Peppermint Leaves, Bishop's weed, Stevia
For Loose Leaf

Water
Take 150 ML Water

Temperature
Boil the Water such that the Temperature is 90°C

Tea Leaves
Take 1 TSP or 2 GM of Tea Leaves

Time
Pour it into the Cup and Leave to Infuse for 3-4 Minutes

Serve
Filter Tea Leaves and Serve
For Tea Bag

Water
Take 150 ML Water

Temperature
Boil the Water such that the Temperature is 90°C

Teabag
Take 1 teabag

Time
Pour it into the Cup and Dip the Tea Bag for 3-4 Minutes

Serve
Remove Teabag and Serve