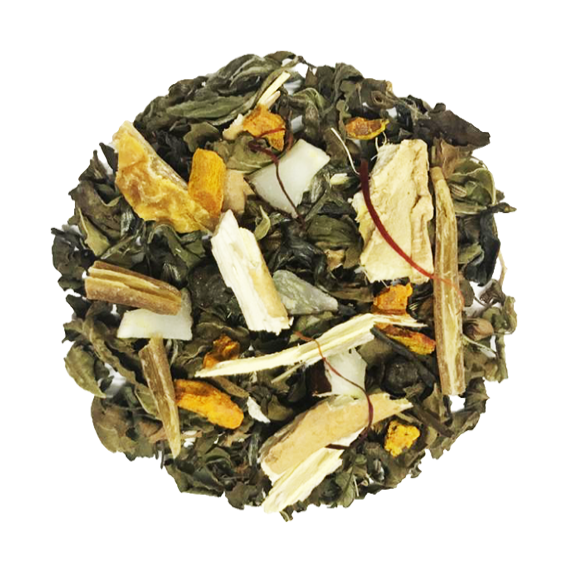 WELLNESS
Energy Driver
Special Price 275/ 50 gram
Consumed without milk, Honey or Sugar can be added as per your taste.
100% Natural Ingredients
No Artificial Flavors and Coloring
Membership Discount
Feeling youthful and charged with energy gives the motivation to lead a fuller life with increased productivity during work and daily errands.
ENERGY DRIVER TEA is a stimulating blend having energy supportive herbs traditionally used for increasing tolerance, oxygenating blood and providing resilience for going that extra mile.
Green Tea, Turmeric, Holy Basil, Saffron, Coconut, Ginger, Indian Ginseng, Black Pepper, Bishop's Weed, Yellow Shatavri, Dates
For Loose Leaf

Water
Take 150 ML Water

Temperature
Boil the Water such that the Temperature is 90°C

Tea Leaves
Take 1 TSP or 2 GM of Tea Leaves

Time
Pour it into the Cup and Leave to Infuse for 3-4 Minutes

Serve
Filter Tea Leaves and Serve
For Tea Bag

Water
Take 150 ML Water

Temperature
Boil the Water such that the Temperature is 90°C

Teabag
Take 1 teabag

Time
Pour it into the Cup and Dip the Tea Bag for 3-4 Minutes

Serve
Remove Teabag and Serve