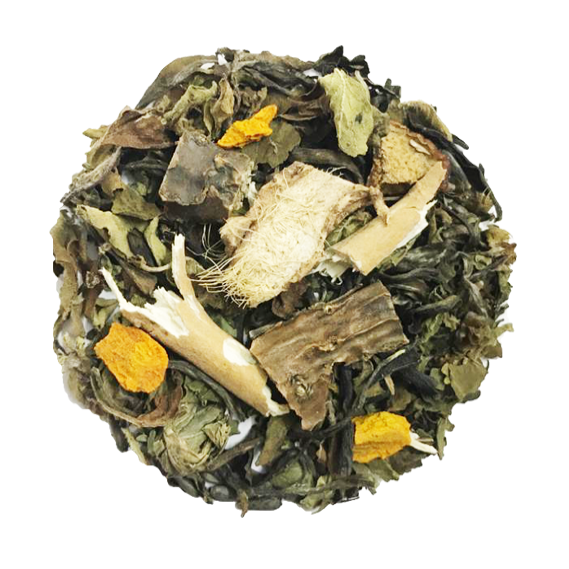 WELLNESS
Immunity Shot
Special Price 255/ 50 gram
Consumed without milk, Honey or Sugar can be added as per your taste.
100% Natural Ingredients
No Artificial Flavors and Coloring
Membership Discount
Your body's core strength is the immune system that helps fight diseases and harmful free radicals.
IMMUNITY SHOT is our immunity booster power-packed with ingredients like Ginger Roots, Nettle Leaves, Holy Basil, Indian Ginseng, Guduchi, Turmeric and Milk Thistle that naturally enhance immunity with anti bacterial properties.
Green Tea, Ginger, Indian Gooseberry, Nettle Leaves, Holy Basil, Vana Tulsi, Bacopa Monnieri, Guduchi, Turmeric, Milk Thistle, Indian Ginseng
For Loose Leaf

Water
Take 150 ML Water

Temperature
Boil the Water such that the Temperature is 90°C

Tea Leaves
Take 1 TSP or 2 GM of Tea Leaves

Time
Pour it into the Cup and Leave to Infuse for 3-4 Minutes

Serve
Filter Tea Leaves and Serve
For Tea Bag

Water
Take 150 ML Water

Temperature
Boil the Water such that the Temperature is 90°C

Teabag
Take 1 teabag

Time
Pour it into the Cup and Dip the Tea Bag for 3-4 Minutes

Serve
Remove Teabag and Serve