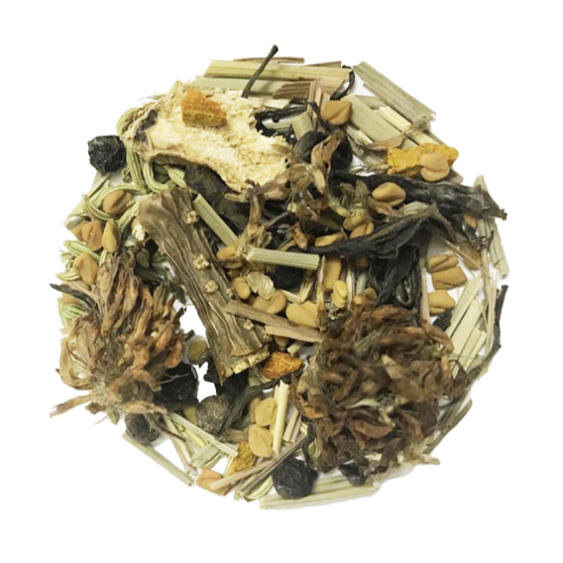 WELLNESS
Joint Pain Reliever
Special Price 275/ 50 gram
Consumed without milk, Honey or Sugar can be added as per your taste.
100% Natural Ingredients
No Artificial Flavors and Coloring
Membership Discount
Nubrew joint pain reliever tea
Joint pain is a common issue after a certain age and it is more common among women due to the absence of required calcium in their body. To stay free from this pain, people try all kind of treatments. Though this pain is life-long, you can just feel better with the use of proper solutions. Taking painkillers regularly is also not a feasible option, especially for patients who have heart-related issues. This kind of pain also brings inflammation which adds more to your list of uneasiness. You may have tried a lot of ways to feel a little better and relieved but in vain. You should try a special tea to get much relief in a relaxing way. Yes! Nubrew tea can be one of the best solutions to relief you from this enduring pain with its exclusive ingredients.
Why choose Nubrew Tea?
The product not only claims to heal the joint pain among regular consumers but also makes this happen in reality. It has some characteristics to mention that make it completely different and unique compared to other products available in the market. The following attributes of the tea are the reason you should try this one out at least once-
The brand promises you to complete organic ingredients. All the elements used in the tea are cent percent natural and no processing is done.
The manufacturers also ensure that no flavors are used in the tea to make it more cherished. The color of the tea is also organic and no extra color or preservatives are used before packaging.
The tea includes natural elements like turmeric, ginger, Guduchi, red clover, green tea, lemongrass, black pepper, nettle leaves, and more.
The tea is available in different formats as per the demand in the market. You can get variants like tea bags, loose leaves, and packets of different weight. The brand acknowledges the requirement of the consumers and provides as per their needs.
How do the ingredients help in relieving pain?
The Nubrew tea consists of a number of natural products and all of them are organic healers in their own way. Let's know them in details-
Turmeric
Commonly used as a reliever in every small or big health problem with milk and other products, turmeric is also used as a great pain relief solution. It works magically over pain and inflammation caused due to joint pain or osteoarthritis. But the level of turmeric is necessary to control the pain in the right way.
Ginger
Another natural ingredient used as a relief in cough and cold or to heal damaged voice is also useful in handling inflammation. It also works in favor of reducing muscle and joint pain effectively as suggested by the expert physicians.
Red Clover
It is considered as one of the accepted medicines for relieving pain of joints and has been in use since earlier times for medical purposes. It is medically useful for various medical conditions also. Make sure the amount of red clover is balanced.
Black Pepper
This ingredient consists of piperine which is quite effective on various health conditions and pain is one of them. It is also very much useful in controlling the inflammation caused due to pain.
Green Tea
The most researched anti-inflammatory ingredient and herbal tea leaf from the plant of camelia synesis is a choice of many nowadays. This is suggested by both physicians and nutritious experts for effective results towards good health.
All these effective and healthy natural ingredients make Nubrew tea an exceptional combination for relieving the pain in a relaxing way. Moreover, stay assured to control the pain in a healthy and seamless way.
How to brew the tea?
Like the variety of this tea, the process of brewing is also different for leaves and tea bags.
For leaves
Take the water in a definite amount
Boil until the temperature is 90-degree centigrade
Use 1 teaspoon of leaves or 2gms for 150ml of water
Keep it for 3-4 minutes to get infused well
Filter the leaves and take it.
For Teabags
Take the water in a definite amount
Boil until the temperature is 90-degree centigrade
Use 1 teabag for 150ml of water
Keep it for 3-4 minutes to get infused well
Remove the teabag and have it.
The Nubrew tea is useful for both men and women of any age because of its natural and healthy ingredients. For the pain-relieving feature people with joint pain should take this regularly.
Green Tea, Guduchi, Red Clover, Turmeric, Ginger, Black Pepper, Fennel Seeds, Lemon Grass, Fenugreek Seeds, Nettle Leaves
For Loose Leaf

Water
Take 150 ML Water

Temperature
Boil the Water such that the Temperature is 90°C

Tea Leaves
Take 1 TSP or 2 GM of Tea Leaves

Time
Pour it into the Cup and Leave to Infuse for 3-4 Minutes

Serve
Filter Tea Leaves and Serve
For Tea Bag

Water
Take 150 ML Water

Temperature
Boil the Water such that the Temperature is 90°C

Teabag
Take 1 teabag

Time
Pour it into the Cup and Dip the Tea Bag for 3-4 Minutes

Serve
Remove Teabag and Serve